NEW FOR OLD – Schailer Park State School, Brisbane (January 2018)
SCHAILER PARK STATE SCHOOL CLASSROOM DESKS GET A REVAMP
Schools do work hard for their money and at Linc we would like to think that we can help your school's money go just that little bit further, with innovative ideas to freshen up the classroom experience.
New school desk table tops and new moulded tidy trays are an affordable and easy way to "zhuzh" up a classroom.
Schailer Park State School are no different to many other schools, limited budget for new furniture and a desire to update their classrooms.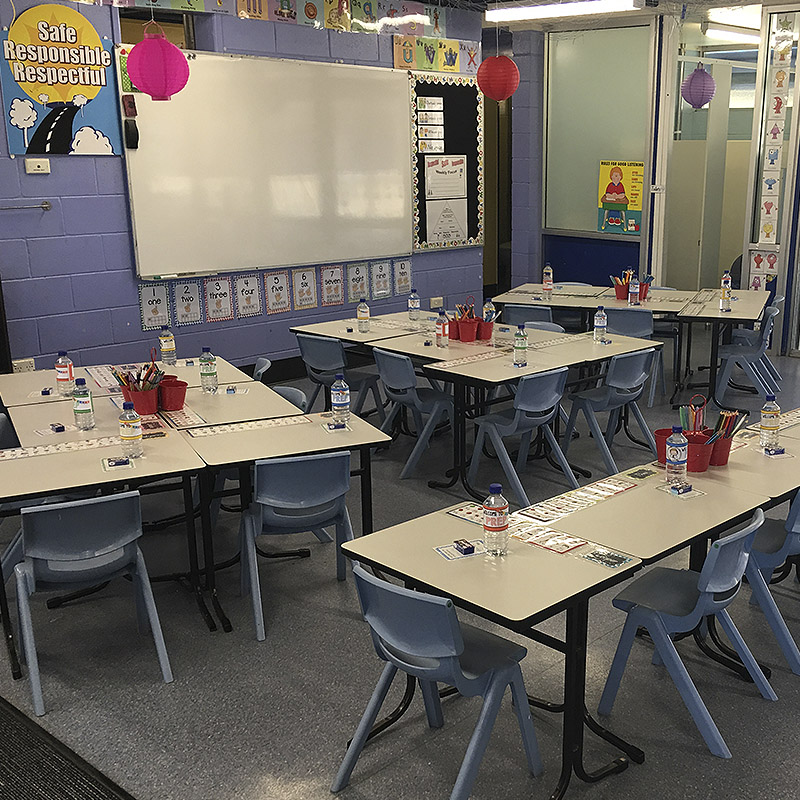 At the end of 2017 Linc was successful in suppling a classroom of new desks to the school and with funds left over, the school was able to afford new desk tops to fit old daggy desks. The renovated desks came up like new, despite the old metal frames, and what a difference it makes to the classrooms.
Happy kids, happy teachers, happy administration, a great result all round. Well done Schailer Park State School and thank you for the opportunity to be involved in freshening up the old classrooms.
Linc offers a wide range of table tops, different sizes and shapes, it also can assist you with replacement tidy trays, steel frames etc, all at a lot less cost then replacing your desks. Our service may also extend to fitting your new comments, call, email or contact us through our web site and ask now how Linc can assist you.
P 07 3511 1668 E sales@lincfurniture.com.au  or follow us on Face Book or Instagram or check out our website www.lincfurniiture.com.au